You have chosen a place to visit and a tour that best suits your interests and preferences, but how nice would it be to be able to select your very own personal tour guide too?

On top of that, what if you could connect with your guide beforehand and make a new friend before you even get to visit Italy?

We are happy to offer you a new service to customize your tour and make your experience in Italy even more fabulous: Book Your Guide.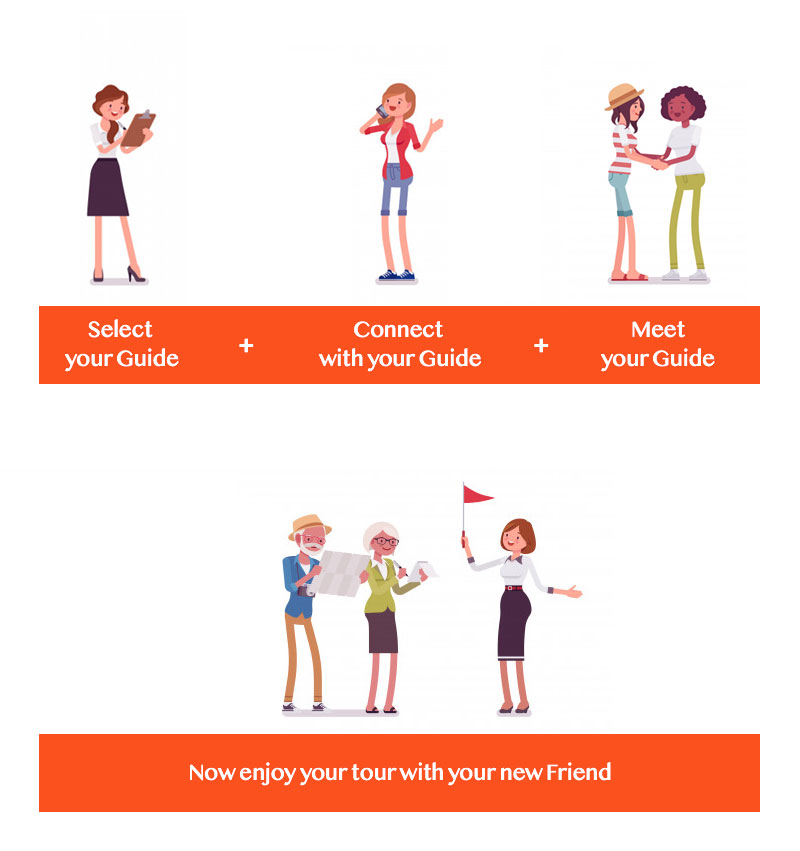 ---

SELECTING THE RIGHT GUIDE MATTERS
Eyes of Rome is not a standard Tour company, we are instead a group of Italy-lovers working under a common name.
To become members of Eyes of Rome Guide's Association our guides must prove to excel in some of the virtues a tour guide should never be missing, such as knowledge, passion, spirit, expertise, language and people skills, and above all else we look for and encourage diversity.
We strongly believe that storytelling is individual and personal, thus as a traveler having the ability to select the right personality for your party will make a huge difference in your experience.
"It's beauty that captures your attention;
personality that captures your heart."

Oscar Wilde
---
WHY SHOULD I PAY MORE TO CHOOSE MY OWN GUIDE?
A private tour is a very personal experience, something you choose as a gift to yourself.
There's a reason why Eyes of Rome guides call themselves Storytellers—we bring a lot of our own nature to the table!
We thrive on making your tour experience personal, unique, and most-importantly, memorable.
No two storytellers are ever alike. Which is why we want to give you the chance to choose your very own storyteller from our amazing team.
You decide whose area of expertise suits you best.

You decide who speaks your language.

You decide whose touring style and attitude is most appropriate for your group.

And your personal storyteller will be with you from the earliest planning stages to the very end of your touring journey.




---

WHAT ARE THE BENEFITS OF CHATTING WITH MY GUIDE BEFOREHAND?
Both sites and people are key players in making a trip memorable.
The personal connection with your guide unveiling the archeological and artistic sites in Italy is fundamental, which at Eyes of Rome we express in our slogan "come as tourist, leave as a friend".
A trip to Rome for many people is a once in a lifetime experience, so having the opportunity to directly connect with your selected guide before your trip is a big advantage.
You will have the assurance you're meeting someone you already know a lot about, and that person knows a lot about you and your group members too!
It is starting off on the right foot.
When talking to our lovely tour designers from our office you will be dealing with experts about logistics and planning, but we believe your itinerary will be best modeled from talking directly with the person that will be on tour with you.
The extra fee we ask will bring extra value to the experience and will help our guides increase their earning potential as they help their future clients.

What are you waiting for...meet our fabulous team of guides!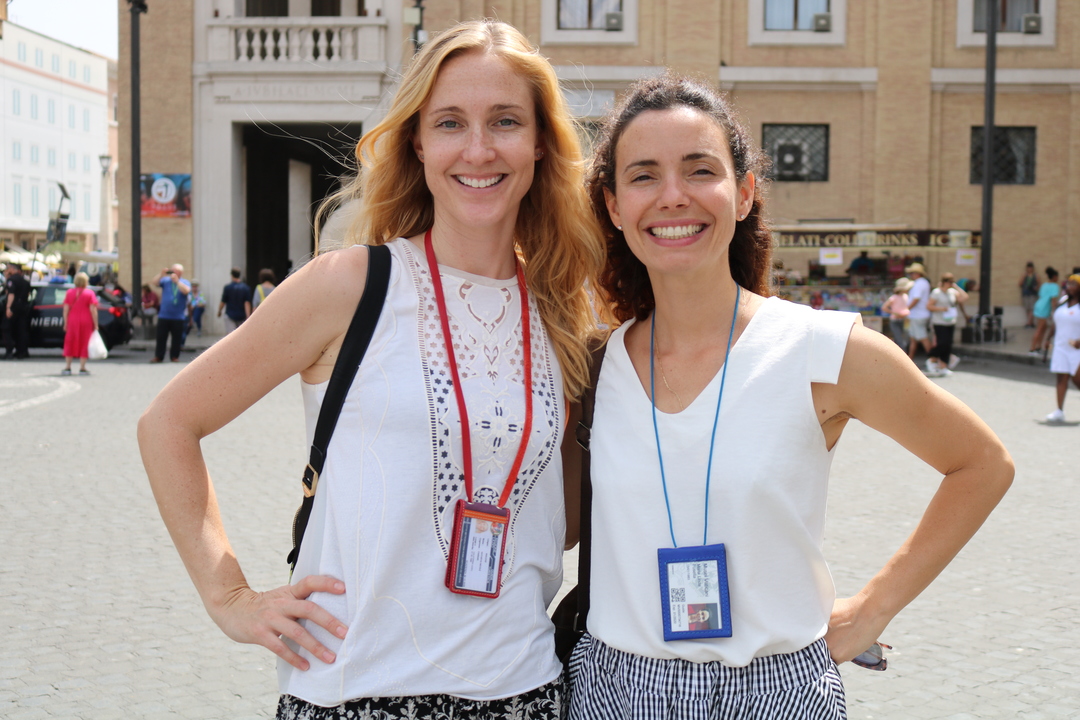 The Eyes of Rome Team
"VISIT ITALY IN THE COMPANY OF ITS MOST PASSIONATE ADMIRERS, US"