20th Century Rome - Transfer Included
Art Noveau, Villa Torlonia and the Coppedè Quarter
After a short taxi ride from the city center, you will arrive at Villa Torlonia accompanied by an expert and entertaining guide that will lead you through this stunning neoclassical complex.
Small lakes, exotic plants, columns, obelisks, a tournament area, a medieval village and the Casina delle Civette which plays host to a stained glass museum are part of this wide itinerary.
During the twenty years of fascism, Villa Torlonia was the private residence of Benito Mussolini and his family and it was used for both political meetings and as a place where it was possible to practice sports such as tennis and riding thanks to the inclusion of a beautiful jumping area. It also hosts an air-raid bunker located in the basement of the villa which was built to protect guests from raids. Villa Torlonia was turned into a public park at the end of the 1970s.
Inside the park, you will visit the so-called Casina delle Civette (the Little House of the Owls)- the residence of Prince Giovanni Torlonia until his death in the 1930s.Today this 'little' house is a museum with 20 rooms full of paintings, mosaics, colorful stained glass windows and porticos decorated with maiolica.

Next, you will visit the Casino Nobile, renovated by the architect Giuseppe Valadier, decorated with stunning paintings and stuccoes, which houses an impressive collection of sculptures.
End your with a stroll through the remarkable Coppedè quarter, an Art Nouveau gem in the heart of Rome designed by the architect Gino Coppedè. See the symbol of this neighborhood, the lovely Fountain of the Frogs in the famous Piazza Mincio.
Summary
Approximately 0.5 hours
Kid-friendly tour
Not Wheelchair Accessible
Private Tour Only
Suggested starting time


9:30AM - 2:00PM

Not available on Monday.
Included

Blue Badge Qualified Guide | Admission Tickets | Meet&Greet your Guide at your Hotel/Accommodation | Transfer to the site via Taxi | Private Tour

Not Included

Private Driver (can be arranged upon request)
Standard itinerary
| | | | |
| --- | --- | --- | --- |
| Villa Torlonia | Casino Nobile | Casina delle Civette | Quartiere Coppedè |
Enhance your Experience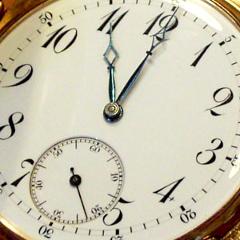 Extra Hour
US$70
Give yourself the freedom to take it easy- add an extra hour to your tour. With a private guide, you set the pace! If you prefer to spend some extra time to learn more, see more, take more photos, or if you have a large group, adding an extra hour ensures a leisurely tour without rushing to fit everything you want to see into the normal 3 hours.
 — Our Recommend Tour Extensions
Additional Information
Our complete Terms and Conditions can be found by following this link: https://www.eyesofrome.com/terms-and-conditions

PAYMENTS

Eyes of Rome® prices are in US Dollars - $. If you prefer to be billed in another currency (including EUR/GBP/CAD/AUS) please get in touch with our office by emailing info@eyesofrome.com.

Eyes of Rome® bookings require full or partial payments in advance depending on the selected services. Payment can be made online through our website, by phone, by invoice or via email. We accept PayPal, Bank Transfers and all major Credit Cards (Visa, MasterCard, American Express). In the event of any remaining balance at the end of your tour, payment can be made cash in Euros (EUR - €) to your guide or charged to your Credit Card in Dollars (USD - $).

You can choose between two payment options at the time of your reservation:

1. PAY A DEPOSIT

A down payment is only available for selected services purchased with Credit Card at least 3 days before the tour date. If you prefer to pay a deposit, then your remaining balance can be paid on the day of your tour. You can decide between a Cash payment (Euros only) or Credit Card payment (US Dollars):

(i) Cash payment. Eyes of Rome® will calculate the remaining amount in Euros as per Google Currency Converter - https://www.google.com/finance/converter. We require a 24-hours' notice for this option. The amount can be paid directly to your guide/driver at the end of your tour.

(ii) Credit Card payment. The remaining balance will be charged on the same Credit Card provided during your booking in US Dollars on the day of your tour.

2. PAY FULL AMOUNT

If you prefer to pay the entire amount at the time of your booking, you will be charged the amount in US Dollars right away. Tours purchased with less than 72-hours' notice, or selected tours that require special openings can only be reserved by paying in full.

REFUNDS & CANCELLATION

Eyes of Rome® charges no Cancellation Fee for most tours cancelled with more than 24 hours' notice.

We operate a Full Refund Policy of the amount paid during the booking for cancellations made with 24-hours' minimum notice. However, for selected tours that require advance booking of tickets, Eyes of Rome® reserves the right to keep the amount spent on tickets and reservations purchased in advance on your behalf. Nevertheless we assure you that we will make every effort to resell tickets and reservations purchased on your behalf in order to avoid you having to pay for them- our main priority is to ensure your satisfaction.

For client No-shows or tours cancelled with less than 24-hours' notice, we reserve the right to charge the full price of the package.

In order to provide the highest level of service with our top guides and guaranteed tour schedules, amendments or changes require 24-hours' minimum notice. Eyes of Rome® will make every effort to accommodate your request whenever possible, with no Cancellation Fee. In the event that tickets have been already purchased in your name and can not be moved to a different date or time, please be aware that we might need to purchase new admission tickets for you and the new cost will be added to your bill. Depending on the circumstances we will make every effort to find the most economic solution for you.
Please feel free to contact us if you have any questions about your Eyes of Rome booking. 

Info about your XX Century Rome Tour:

Private Tour: This is a private tour – your party only.
Tour Time: Approximately 3 hours. Adding optional sites will extend your tour time.
Tour Start Time: 9:30AM or 14:00
Tickets: Admission tickets for each participant are included in the total price. We will provide your fast line tickets access to the sites.
Photos: Photos and Video are permitted with the exception of the Sistine Chapel.
Children Tour for Free: Children aged 17 and under tour free with paying parents. However reduced tickets are required for children aged between 6 and 17. Kids between 0 and 5 do not require a ticket.
Design Your Own Experience: Sites visited are based on the pace of our average client. If you prefer a more leisurely pace, you can opt to see fewer sites. With a private guide, your tour is catered to your interests and activity level.
Mobility Impaired: Our tours involve a fair amount of walking. Please contact us if you are interested in modifying any of the tours for those who have trouble walking.
Guide Requests: Eyes of Rome will make every effort to schedule the guide you have requested, however, sometimes it is not possible due to schedule conflicts or time off. We appreciate your understanding in this matter.