This experience through Contemporary Rome takes place in the EUR quarter. Built in 1935, based on a project envisioned by Mussolini, this new neighborhood was at first intended as a monumental outdoor space designed to house the World's Fair of 1942.
In 1936 the Italian government was successful in its application to host the next World's Fair in Rome which was scheduled for 1941. The Fair was soon postponed to 1942 to coincide with the 20th anniversary of the Fascist regime. The area chosen for the Fair was some three miles south of the Aurelian wall, near the river and the road to Ostia. The architect Marcello Piacentini was asked to coordinate the development of a plan with the objective of creating a new quarter of Rome, not just the temporary pavilions required for the Fair. The World's Fair never took place because of WWII and the few buildings which had been completed were occupied by families who had lost their homes in the war. In 1951, when the post war emergency was gradually receding, the Italian government decided to complete the quarter by relocating public offices and by inviting companies to build their headquarters in the new quarter. The coming to Rome of the 1960 Olympic Games gave a new impulse to the completion of the most monumental parts of the EUR quarter.
Today the EUR quarter is a green and modern area, full of parks and new buildings that follow the traditional features of Roman architecture. This is the reason why the map of the quarter resembles the one still visible today in the Roman Forums, the heart of the Ancient Rome.
Among the several buildings we'll see during our pleasant stroll are Palazzo della Civiltà, also known as the Square Colosseum, the Palazzo degli Uffici, and the Palazzo dei Ricevimenti e dei Congressi. End this tour of modern Rome with a stroll through the park built for the Olympic Games of 1960.
Summary
Approximately 3 hours
Kid-friendly tour
Not recommended for wheelchairs
Private Tour Only
Suggested starting time


9:30AM - 2:00PM

Available everyday
Included

Blue Badge Qualified Guide | Meet&Greet your Guide at your Hotel/Accommodation | Private Tour |

Not Included

Transfer to the site via Taxi (our guide can arrange this) | Private Driver (can be arranged upon request)
Standard itinerary
| | | |
| --- | --- | --- |
| Palazzo degli Uffici | Palazzo della Civiltà | Palazzo dei Ricevimenti e dei Congressi |
Enhance your Experience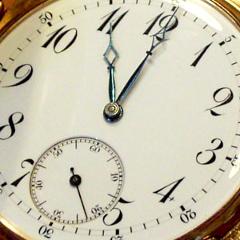 Extra Hour
US$70
Give yourself the freedom to take it easy- add an extra hour to your tour. With a private guide, you set the pace! If you prefer to spend some extra time to learn more, see more, take more photos, or if you have a large group, adding an extra hour ensures a leisurely tour without rushing to fit everything you want to see into the normal 3 hours.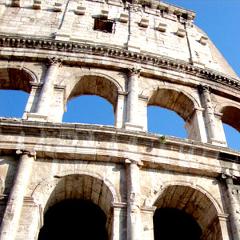 Colosseum
US$140
** Please note: Entrance to the site is optional - Admission tickets will be charged separately.
No time to do a full Colosseum tour? Make it quick! Marvel at this epic engineering feat of the ancient Romans, one of the most amazing attractions of the Ancient World, and a highlight of any trip to Rome. Your guide will bring to life the stories of this iconic monument, its famed gladiators and the emperors who made it all happen. An extra fee will apply if transportation is requested.
 — Our Recommend Tour Extensions
Additional Information
Our complete Terms and Conditions can be found by following this link: https://www.eyesofrome.com/terms-and-conditions
PAYMENTS
Eyes of Rome® prices are in US Dollars - $. If you prefer to be billed in another currency (including EUR/GBP/CAD/AUS) please get in touch with our office by emailing
This email address is being protected from spambots. You need JavaScript enabled to view it.
.
Eyes of Rome® bookings require full or partial payments in advance depending on the selected services. Payment can be made online through our website, by phone, by invoice or via email. We accept PayPal, Bank Transfers and all major Credit Cards (Visa, MasterCard, American Express). In the event of any remaining balance at the end of your tour, payment can be made cash in Euros (EUR - €) to your guide or charged to your Credit Card in Dollars (USD - $).
You can choose between two payment options at the time of your reservation:
1. PAY A DEPOSIT
A down payment is only available for selected services purchased with Credit Card at least 3 days before the tour date. If you prefer to pay a deposit, then your remaining balance can be paid on the day of your tour. You can decide between a Cash payment (Euros only) or Credit Card payment (US Dollars):
(i) Cash payment. Eyes of Rome® will calculate the remaining amount in Euros as per Google Currency Converter - https://www.google.com/finance/converter. We require a 24-hours' notice for this option. The amount can be paid directly to your guide/driver at the end of your tour.
(ii) Credit Card payment. The remaining balance will be charged on the same Credit Card provided during your booking in US Dollars on the day of your tour.
2. PAY FULL AMOUNT
If you prefer to pay the entire amount at the time of your booking, you will be charged the amount in US Dollars right away. Tours purchased with less than 72-hours' notice, or selected tours that require special openings can only be reserved by paying in full.
REFUNDS & CANCELLATION
Eyes of Rome® charges no Cancellation Fee for most tours cancelled with more than 24 hours' notice.
We operate a Full Refund Policy of the amount paid during the booking for cancellations made with 24-hours' minimum notice. However, for selected tours that require advance booking of tickets, Eyes of Rome® reserves the right to keep the amount spent on tickets and reservations purchased in advance on your behalf. Nevertheless we assure you that we will make every effort to resell tickets and reservations purchased on your behalf in order to avoid you having to pay for them- our main priority is to ensure your satisfaction.
For client No-shows or tours cancelled with less than 24-hours' notice, we reserve the right to charge the full price of the package.
In order to provide the highest level of service with our top guides and guaranteed tour schedules, amendments or changes require 24-hours' minimum notice. Eyes of Rome® will make every effort to accommodate your request whenever possible, with no Cancellation Fee. In the event that tickets have been already purchased in your name and can not be moved to a different date or time, please be aware that we might need to purchase new admission tickets for you and the new cost will be added to your bill. Depending on the circumstances we will make every effort to find the most economic solution for you.
Please feel free to contact us if you have any questions about your Eyes of Rome booking. 

Info about your EUR Quarter Tour:

Private Tour: This is a private tour – your party only.

Tour Time: Approximately 3 hours. Adding optional sites will extend your tour time.

Tour Start Time: 9:30AM or 14:00

Tickets: Admission tickets for each participant are included in the total price. We will provide your fast line tickets access to the sites.
Children Tour for Free: Children aged 17 and under tour free with paying parents. However reduced tickets are required for children aged between 6 and 17. Kids between 0 and 5 do not require a ticket.
Design Your Own Experience: Sites visited are based on the pace of our average client. If you prefer a more leisurely pace, you can opt to see fewer sites. With a private guide, your tour is catered to your interests and activity level.
Mobility Impaired: Our tours involve a fair amount of walking. Please contact us if you are interested in modifying any of the tours for those who have trouble walking.
Guide Requests: Eyes of Rome will make every effort to schedule the guide you have requested, however, sometimes it is not possible due to schedule conflicts or time off. We appreciate your understanding in this matter.