Private Day trip to Syracuse & Noto - From Taormina
Highlights of South East Sicily
Starting from your Taormina accommodation, you'll reach the town of Noto, the city considered the capital of Sicilian Baroque. You will be lead through this characteristic town passing beautiful baroque buildings, including a visit to the Cathedral of Noto. Syracuse is the next stop, home to the ancient, powerful, Mediterranean colony during the Greek period. Here, you'll discover great historical sites within the archaeological park Neapolis. The most important monuments of the Greek and roman age are within this park, such as The Greek theatre, the Latomia del Paradiso, the Ear of Dionysius and the Roman amphitheater.
Before heading back to Taormina, you'll be taken to Ortigia. Well-known for the ruins of the early Greek Temple of Apollo. But you'll also go to the popular Duomo of Ortigia. Lastly, be fascinated the Fountain of Arethusa, a freshwater spring forming a pool with papyrus plants, situated on a wide terrace overlooking the sea.
Summary
Approximately 8 hours
Kid-friendly tour
Partial access for wheelchairs
Private Tour Only
Suggested starting time


09:00

Always recommended
Included Private tour guide | Meet & Greet your Guide at your Taormina Hotel | Private driver <

Included Private tour guide | Meet & Greet your Guide at your Taormina Hotel | Private driver

Not Included Admission Tickets (€15pp on site) | Lunch<

Not Included Admission Tickets (€15pp on site) | Lunch
Standard itinerary
| | | | | |
| --- | --- | --- | --- | --- |
| Taormina Hotel | Noto | Syracuse | Ortigia | Hotel drop off |
Enhance your Experience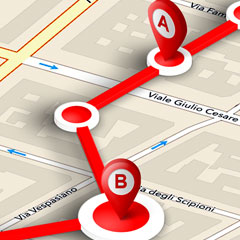 Create your own Tour - Make it a Full Day
US$210
Book your tour and create your personal walking experience by making it a full day, adding 3 extra hours! You can tell us in advance your favorite sites to visit or your personal guide will make suggestions based on your interests and energy level - you set the pace and see what you want to see. Please make a note on your booking if you have specific requests so we can ensure that reservations are made when needed. An extra fee will apply if transportation is requested.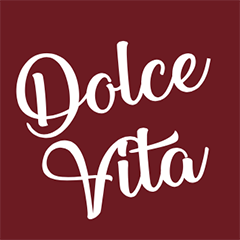 DOLCE VITA Upgrade
US$168
Our Dolce Vita service upgrade is all about great service and peace of mind, with your relaxation and comfort at heart. Choose this option and take your tours to the next level of comfort and care giving you access to your own dedicated travel agent, your private guide's personal assistance, drop off at your accommodation, and a more forgiving cancellation and booking amendment policy. More details are available at: https://support.eyesofrome.com/hc/en-us/articles/115005953229-Eyes-of-Rome-s-DOLCE-VITA-Service-Upgrade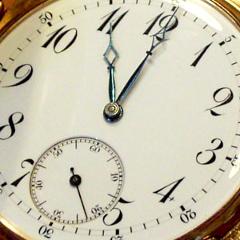 Extra Hour
US$80
Give yourself the freedom to take it easy- add an extra hour to your tour. With a private guide, you set the pace! If you prefer to spend some extra time to learn more, see more, take more photos, or if you have a large group, adding an extra hour ensures a leisurely tour without rushing to fit everything you want to see into the normal 3 hours.
These optional extras can be selected during check-out.
 — Our Recommend Tour Extensions
Additional Information
The following tours are offered with our All Sales Final Policy only:

Vatican Special:

Vatican First-Class: Secluded Gardens & Sistine Chapel
Exclusive Vatican Museums After Hours VIP Experience
Vatican Art & Breakfast
Must Do:

Borghese Gallery
Colosseum Special

Colosseum Special: Undergrounds & Arena
Eyes of Rome Premiere:

Villa Medici
Just Outside Rome:

Gandolfo Golf Cart Tour
Etruscan Highlights Of Tarquinia With Private Driver Service
Experiences:

Create Your Own Tour
Discovering Florence:

Best of Florence Tour
Our All Sales Final Policy also applies to the following Tour Extensions:

Gelato Class
Handicraft Workshop - Be an Artist for a Day
Jewish Secrets and Hebrew Lapidary

ALL SALES FINAL POLICY CANCELLATIONS & REFUNDS
Eyes of Rome® All Sales Final Policy does not allow any cancellations or refunds for services purchased.

ALL SALES FINAL POLICY AMENDMENTS
Eyes of Rome® All Sales Final Policy does not allow amendments.

PRIVACY POLICY
Eyes of Rome® agrees to protect the privacy of the users, by informing them that their personal data will be used by Eyes of Rome® only in compliance with the following fundamental principles:

Directive 95/46/CE of the European Parliament of the safeguard of individuals regarding the processing of personal data and the circulation of data;
Directive 97/66/CE for the tutelage of privacy in telecommunications;
Directive 97/07/CE for the protection of consumers in long distance contracts;
Directive 00/31/CE for electronic commerce;
EC (Electronic Communications Networks and Services) Regulations 2003. (S.I. No. 535 of 2003) regarding protection code of personal data;
Directive 2000/31/EC Regulations 2003, regarding electronic commerce.
Please feel free to contact us if you have any questions about your Eyes of Rome booking. 

Info about your Noto & Syracuse Tour:

Private Tour: This is a private tour – your party only.
Tour Time: Approximately 7-8 hours.
Tour Start Time: 9:00AM 
Tickets: Admission tickets for each participant are not included in the total price. Tickets need to be bought on site for the archaeological park Neapolis. Tickets are €15 each person. 
Mobility Impaired: Our tours involve a fair amount of walking. Please contact us if you are interested in modifying any of the tours for those who have trouble walking.
tickets net_prices special_details