Angels and Demons - Transfer Included
The Path of the Illuminati
Retrace the footsteps of the great Raphael, Bernini and Galileo that were supposedly part of the Circle of the Illuminati. Along the way you will have the chance to visit some of the most beautiful sites and churches in Rome.
Illuminati, designation in use from the 15th century, assumed by or applied to various groups of persons who claim to be unusually enlightened. The word is the plural of the Latin illuminatus ("revealed" or "enlightened"). According to adherents, the source of the "light" was viewed as being directly communicated from a higher source or due to a clarified and exalted condition of the human intelligence. Their teachings combined something of Egyptian Hermetism, Christian gnosticism, Jewish Kabbala, alchemy, and a variety of other occult beliefs and practices.
Start this adventure at Santa Maria del Popolo square where you will visit the Church of Santa Maria del Popolo and the mysterious Chigi's Chapel. Reach the Basilica of Santa Maria delle Vittorie and admire the Ecstasy of St. Teresa, a sculptural group that is regarded as one of the major Baroque masterpieces by Bernini.
Your journey continues along the Path of the Illuminati: visit the Pantheon, the Fountain of the Four Rivers in Navona Square, and admire Castel Sant'Angelo; where your private tour guide will reveal the secret stories and tales behind these places full of mysteries.
End your experience in St. Peter's Square that hides mysterious and alchemical symbols.

Summary
Approximately 3.5 hours
Kid-friendly tour
Not Wheelchair Accessible
Private Tour Only
Suggested starting time


9:00AM or 2:00PM

Available Every Day
Included

Blue Badge Qualified Guide | Meet&Greet your Guide at your Hotel/Accommodation | Transportation to the site (only available for centrally located accommodations) | Private Tour

Not Included

Return Transportation (available upon request) | Private Driver throughout the tour (can be arranged upon request)
Standard itinerary
| | | | | | |
| --- | --- | --- | --- | --- | --- |
| Santa Maria del Popolo | Santa Maria della Vittoria | Piazza Navona | Pantheon | Castel Sant'Angelo | Piazza San Pietro |
Enhance your Experience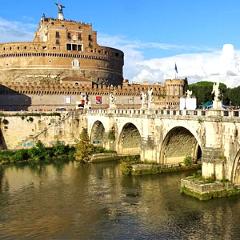 Castel St. Angelo
US$140
** Please note: Admission tickets are not included and will be charged separately. ($25.00 per person)
As you exit St. Peter's Square, your guide will lead you along a quiet street that follows 'Il Passetto', the passageway connecting the Vatican to Castel Sant' Angelo, the Pope's fortress. You can opt to visit the castle for breathtaking views of the city or cross over Bernini's famous bridge of angels for scenic views of the river. A beautiful addition to the Vatican Tour, Castel Sant' Angelo is a great bookend to your day.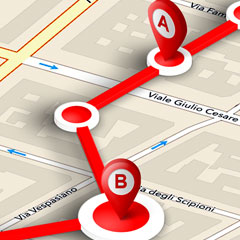 Create your own Tour - Make it a Full Day
US$210
Book your tour and create your personal walking experience by making it a full day, adding 3 extra hours! You can tell us in advance your favorite sites to visit or your personal guide will make suggestions based on your interests and energy level - you set the pace and see what you want to see. Please make a note on your booking if you have specific requests so we can ensure that reservations are made when needed. An extra fee will apply if transportation is requested.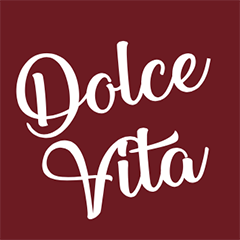 DOLCE VITA Upgrade
US$168
Our Dolce Vita service upgrade is all about great service and peace of mind, with your relaxation and comfort at heart. Choose this option and take your tours to the next level of comfort and care giving you access to your own dedicated travel agent, your private guide's personal assistance, drop off at your accommodation, and a more forgiving cancellation and booking amendment policy. More details are available at: https://support.eyesofrome.com/hc/en-us/articles/115005953229-Eyes-of-Rome-s-DOLCE-VITA-Service-Upgrade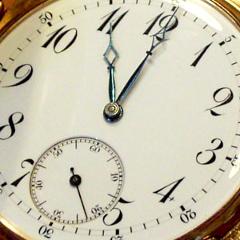 Extra Hour
US$80
Give yourself the freedom to take it easy- add an extra hour to your tour. With a private guide, you set the pace! If you prefer to spend some extra time to learn more, see more, take more photos, or if you have a large group, adding an extra hour ensures a leisurely tour without rushing to fit everything you want to see into the normal 3 hours.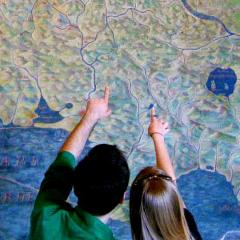 Kid-friendly
US$0
Request a Kid-friendly Tour Guide at no extra cost.
These optional extras can be selected during check-out.
 — Our Recommend Tour Extensions
Additional Information
Our complete Terms and Conditions can be found by following this link: https://www.eyesofrome.com/terms-and-conditions

PAYMENTS

Eyes of Rome® prices are in US Dollars - $. If you prefer to be billed in another currency (including EUR/GBP/CAD/AUS) please get in touch with our office by emailing info@eyesofrome.com.

Eyes of Rome® bookings require full or partial payments in advance depending on the selected services. Payment can be made online through our website, by phone, by invoice or via email. We accept PayPal, Bank Transfers and all major Credit Cards (Visa, MasterCard, American Express). In the event of any remaining balance at the end of your tour, payment can be made cash in Euros (EUR - €) to your guide or charged to your Credit Card in Dollars (USD - $).

You can choose between two payment options at the time of your reservation:

1. PAY A DEPOSIT

A down payment is only available for selected services purchased with Credit Card at least 3 days before the tour date. If you prefer to pay a deposit, then your remaining balance can be paid on the day of your tour. You can decide between a Cash payment (Euros only) or Credit Card payment (US Dollars):

(i) Cash payment. Eyes of Rome® will calculate the remaining amount in Euros as per Google Currency Converter - https://www.google.com/finance/converter. We require a 24-hours' notice for this option. The amount can be paid directly to your guide/driver at the end of your tour.

(ii) Credit Card payment. The remaining balance will be charged on the same Credit Card provided during your booking in US Dollars on the day of your tour.

2. PAY FULL AMOUNT

If you prefer to pay the entire amount at the time of your booking, you will be charged the amount in US Dollars right away. Tours purchased with less than 72-hours' notice, or selected tours that require special openings can only be reserved by paying in full.

REFUNDS & CANCELLATION

Eyes of Rome® charges no Cancellation Fee for most tours cancelled with more than 24 hours' notice.

We operate a Full Refund Policy of the amount paid during the booking for cancellations made with 24-hours' minimum notice. However, for selected tours that require advance booking of tickets, Eyes of Rome® reserves the right to keep the amount spent on tickets and reservations purchased in advance on your behalf. Nevertheless we assure you that we will make every effort to resell tickets and reservations purchased on your behalf in order to avoid you having to pay for them- our main priority is to ensure your satisfaction.

For client No-shows or tours cancelled with less than 24-hours' notice, we reserve the right to charge the full price of the package.

In order to provide the highest level of service with our top guides and guaranteed tour schedules, amendments or changes require 24-hours' minimum notice. Eyes of Rome® will make every effort to accommodate your request whenever possible, with no Cancellation Fee. In the event that tickets have been already purchased in your name and can not be moved to a different date or time, please be aware that we might need to purchase new admission tickets for you and the new cost will be added to your bill. Depending on the circumstances we will make every effort to find the most economic solution for you.
Please feel free to contact us if you have any questions about your Eyes of Rome booking. 

Info about your Angels and Demons Tour:

Private Tour: This is a private tour – your party only.
Tour Time: Approximately 3h 30m. Adding optional sites will extend your tour time.
Tour Start Time: You can select your favorite starting time. We recommend 09:00AM or 2:00PM.
Tickets: Admission tickets are not needed.
Children Tour for Free: Children aged 17 and under tour free with paying parents. 
Dress Code: Modest attire is required to enter churches.
Design Your Own Experience: Sites visited are based on the pace of our average client. If you prefer a more leisurely pace, you can opt to see fewer sites. With a private guide, your tour is catered to your interests and activity level.
Mobility Impaired: Our tours involve a fair amount of walking. Please contact us if you are interested in modifying any of the tours for those who have trouble walking.
Guide Requests: Eyes of Rome will make every effort to schedule the guide you have requested, however, sometimes it is not possible due to schedule conflicts or time off. We appreciate your understanding in this matter.

 

 

 
tickets net_prices special_details