Donna Olimpia Maidalchini Pamphilj was a smart and ambitious woman and ruled in Rome like a queen.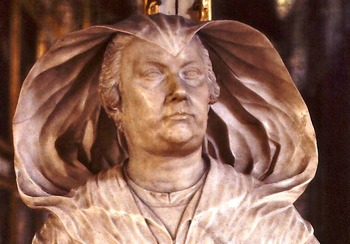 When the clock strikes midnight, the city of Rome reveals its secrets - both exciting and terrifying. Lurking not only on the narrow streets but also in the main squares of the city are ghosts, each with a fascinating story to tell.
Many Romans once swore to have seen the ghost of Donna Olimpia, the Pimpaccia of Piazza Navona.
Donna Olimpia Maidalchini Pamphilj was a smart and ambitious woman, and although she was not particularly beautiful, and she ruled in Rome like a queen.
Born in Viterbo from a family of modest means, Olimpia already at the age of 16 married a very wealthy man but then soon became widowed.
When she was 20 she remarried the Prince Pamphilio Pamphilj, brother of the cardinal Pamphilj, who later became Pope Inncenzo X, on whom she had a strong influence and many thought that the two were lovers.
We do not know if Olimpia really was the Pope's lover or simply was his sister-in-law, but she surely became his adviser.

The pope appointed Olimpia the Minister of the streets of Rome, Minister of Finance of the Vatican, and this role allowed her to introduce salty taxes that she used only to increase the wealth and power of her family.

The Romans hated her and described her as a witch. Her nickname was the Pimpaccia (woman full of sins). Piazza Navona is the square where she lived and that is the reason why it was refurbished and embellished with fountains commissioned by Pope Innocent X Pamphilj.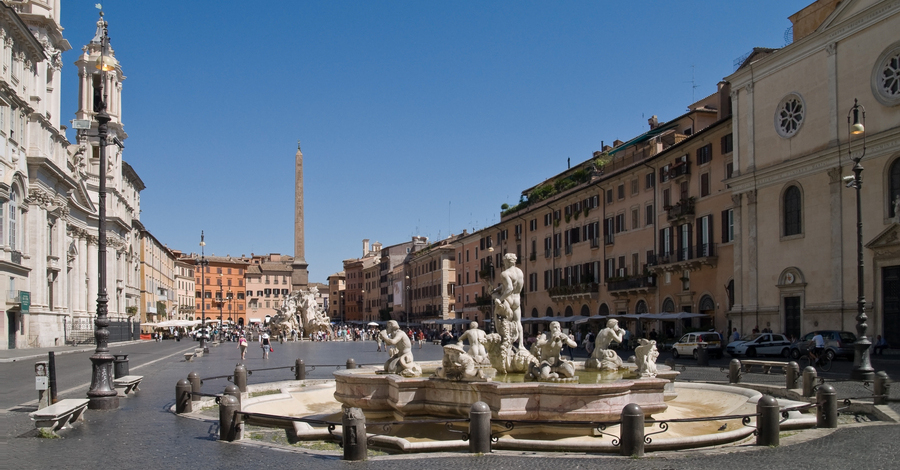 In 1655, a few hours before the death of the pope, realizing that without him her family would lose everything, Olimpia filled two crates of gold coins, loaded them on a black carriage, and ran away at full speed.
She never returned to Rome and two years later she died from the plague.
The Phantom of Olimpia Pamphilj, dressed in black and clinging crates of gold close to her chest, still wanders through Piazza Navona on a black carriage pulled by four black horses. Some people even tell of having seen the carriage crossing the Ponte Sisto bridge, racing up the Gianicolo Hill and over the gate of San Pancrazio, until it reached Villa Pamphilj (her second residence), where Olimpia and her carriage would disappear into shrill laughter. The unlucky Romans who saw her would be scared to death!
If you wish to know more about her and visit the famous Piazza Navona, book our Rome City Center Walking Tour!