Exclusive Vatican Museums After Hours VIP Experience
The Sistine Chapel In Solace And Silence
Category:
Vatican Special
Begin your private-access adventure with pickup from hotel or preferred accommodation within Rome's City Center.
Visit the Vatican Museums with your knowledgeable and passionate guide in Rome.
Experience a privileged view of one of the most extensive art collections in the world, hosting many world-famous sculptures, carvings, frescoes and paintings. See prominent Renaissance paintings from Raphael, Michelangelo, Perugino and Botticelli.

View the majestic Laocoon statue within the superior galleries, known as one of the greatest works during the Hellenistic period. Pass through the Octagonal courtyard with your guide. Continue to the ancient Gallery of the Candelabra. You will also be able to explore the Gallery of Tapestries, which was inspired by Raphael and features Trompe L'oeil artistry.
Proceed to the Gallery of Maps, a series of painted topographical maps of Italy, which are frescoes of the 16th century. Witness the beauty of Raphael Rooms without the inconvenience of crowds. You can also unwind and ask questions freely.

Adore an exclusive lesson on the symbolism of Michelangelo's world-renowned masterpieces as you become fully immersed in the Sistine Chapel. Independently, appreciate the majesty of the Chapel as you relax, meditate and contemplate - a freedom originally reserved for Renaissance Masters and Clergy. Complete your tour by walking through frescoed halls of the Vatican Library, and exiting through the famous double Spiral Staircase by Giuseppe Moro.

End your journey with drop-off at your hotel or preferred accommodation within Rome's City Center.
Summary
Approximately 2 hours
Kid-friendly tour
Partial access for wheelchairs
Private Tour Only
Suggested starting time


5:00PM, 6:00PM or 7:00PM

Not available on Sundays
Standard itinerary
| | | |
| --- | --- | --- |
| Vatican Museums | Raphael Rooms | Sistine Chapel |
Enhance your Experience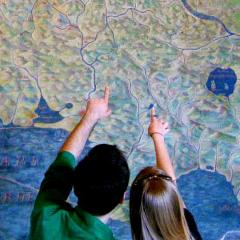 Kid-friendly
US$0
Request a Kid-friendly Tour Guide at no extra cost.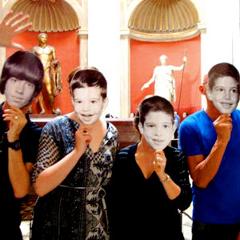 Smile and Tour
US$0
Request for a funny and entertaining Tour Guide. Your laughs come at no extra cost.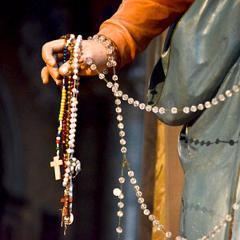 Religious Perspective
US$0
Request for a Tour Guide with strong religious background at no extra cost. Your experience will enrich in spirituality.
These optional extras can be selected during check-out.
 — Our Recommend Tour Extensions
Additional Information
DEPOSIT

A not refundable down payment of 3,000.00 USD is required to book this tour.
Please feel free to contact us if you have any questions about your Eyes of Rome booking. 

Info about your Exclusive Vatican "Out of Hours VIP Experience" Eyes of Rome Tour:

Private Tour: This is a private tour – your party only.
Tour Time: Approximately 2 hours.
Tour Start Time: According to availability.
Tickets: Admission tickets for each participant are included in the total price.
Photos: Photos and Video are permitted with the exception of the Sistine Chapel.
Dress Code: Modest attire is required – knees and shoulders must be covered.
Design Your Own Experience: Sites visited are based on the pace of our average client. If you prefer a more leisurely pace, you can opt to see fewer sites. With a private guide, your tour is catered to your interests and activity level.
Mobility Impaired: Our tours involve a fair amount of walking. Please contact us if you are interested in modifying any of the tours for those who have trouble walking.
Guide Requests: Eyes of Rome will make every effort to schedule the guide you have requested, however, sometimes it is not possible due to schedule conflicts or time off. We appreciate your understanding in this matter.
Personal ID: You do NOT need a passport to enter the Vatican.
Personal Items: Large bags and large umbrellas are NOT allowed in the museum, retrieving checked items could effect your ability to cover the entire suggested itinerary. 
tickets net_prices special_details