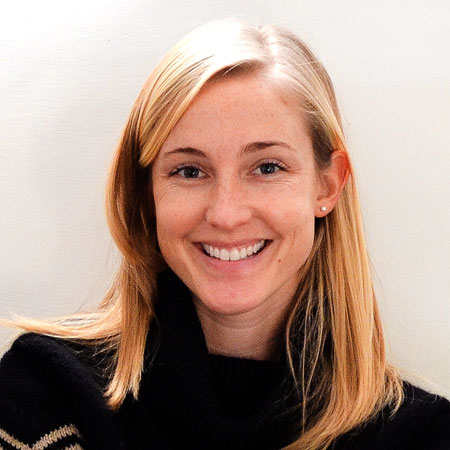 Born in: California
Nationality: American
My Studies: Art History, Comparative Literature
Languages I speak: English
My Tours are: for curious minds of all ages!
If I was a phrase I would be:
Life is like riding a bicycle. To keep your balance, you must keep moving.
However Roman I feel at heart I am in fact a California native, and you'll see that my fair hair and skin instantly betray my roots! My love affair with Rome began when I first came to this city for a study abroad program in 2006. I'll never forget the butterflies in my stomach the first time I laid eyes on Bernini's Apollo and Daphne- I knew right there that I had found my passion. After graduating with degrees in Art History and Comparative Literature, I was accepted as a J. William Fulbright Fellow to Rome in 2009. Although my research interests concentrated on the role of foreign artists in Baroque Rome, I have always had an insatiable curiosity for ancient art and mythology. When I'm not globetrotting to explore new museums, ruins, and local food, you'll find me decked out in yellow and red at the Stadio Olimpico, cheering for the one and only AS Roma!

Being a tourguide is a big responsibility. As the saying goes, a lifetime is not enough to know Rome. And most visitors are only here for a couple of days! However even if I'm only with my clients for a short time, I do my best to share what is most interesting and memorable about the Eternal City, and that doesn't mean just ticking off the must-sees. My favorite days are when clients ask me to take them to my favorite church, show them my favorite neighborhood, or tell them about my favorite Italian tradition. Getting off the beaten path is so important.
Since becoming a tour guide, I've come to realize that you learn the most from experience and from asking questions—and along the way you must have a smile on your face and a gelato in your hand. Forget textbooks and slides, my classroom is the biggest open-air museum in the world!
---
My favorite Italian Gestures
Let's eat! / Andiamo a mangiare!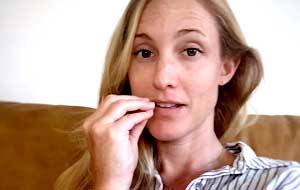 In Italy even hand gestures can lead you to the kitchen.
For Italians food is something to be revered, savored, and analized at a very slow pace.
In Marcella Hazan's "The Classic Italian Cookbook" she wrote that Italian food is "twice blessed because it is the product of two arts, the art of cooking and the art of eating." No other country in the world has mastered both arts as well as Italy!
Buon Appetito from me and the rest of Eyes of Rome family!