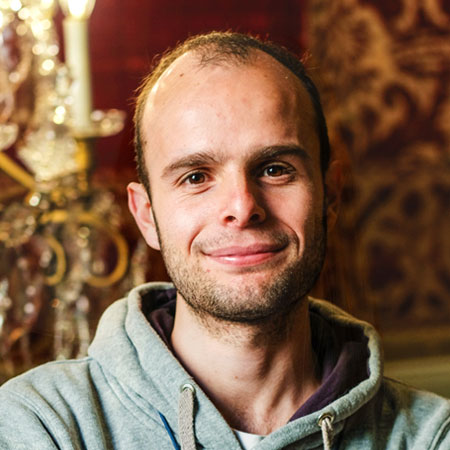 Born in: Rome
Nationality: Italian
My Studies: Archeology, Art History
Languages I speak: Italian, English
My Tours are: My chance to entertain you as a real friend, or better, someone who would like to have a great time in the "Caput Mundi", while learning something new and enjoying yourselves at the same time!
If I was a phrase I would be:
Only in Rome is it possible to understand Rome.
Hello! I'm Gianluca and I am a real Roman! Yes, because I was born here, raised in Rome and a graduate of "La Sapienza" University, the oldest unversity in Rome (founded only seven short centuries ago!). I'm so happy to be a tour guide because it has been my main goal since I was a university student. I majored in archeology and art history, in order to help tourists like you to understand and feel the magical atmosphere of Rome! It is very hard to pick an area of study that I like most, because Rome is so rich with history and curiosities that is quite impossible to choose. My passion is focused on archeology, with a focus on the ancient history of Rome, and how from a small village Rome became the "Caput Mundi" ("Ruler of the World"). Thanks to this real passion, I am able to share with you, my guests and real friends, some of these feelings, in hopes that you return home with a piece of the beauty of Rome!

Being a tourguide is the most beautiful career in Rome! I should thank this wonderful city and its impressive history for my becoming a tour guide! I was raised here, which put me in touch with Julius Caesar, emperors, Popes, sieges, wars, rituals, festivals, art, and, of course, masterpieces. When I was studying archeology and art history, which I'm studying still today and always finding new and exciting surprises, I decided that I had to be a tour guide. This was the only way I could show visitors how and why Rome is so special!