At the age of eight years old, during history class, I found out that a famous Italian explorer on the 12th of October had discovered "a new world." Apparently, from what was written in my textbook, since that very day, from out of the gloom of the dark age, with its plagues and invasions, the Renaissance had begun. It was an age marked by the study of classical sources and the development of new customs and diplomacy. "Man is the measure of all things," is what a Greek philosopher of the 5th century B.C. said. This concept is the motto of Humanism, which became manifest in art, architecture, politics, science and literature.This cultural movement began in Tuscany, in the same region of Italy as my mother was born. This connection with my roots made me travel tirelessly from the rolling hills of Tuscany to the damp Roman undergrounds. I studied Art History and Iconography at Rome's Sapienza University and the desire to live among the beauty of the Eternal City pushed me to study to become a tour guide. This passion for Art and History continues until today and the smiles of my clients is the proof that following one's passions is best path to choose.

Being a tourguide is an amazing profession that I wouldn't trade for anything! I worked for some time as a summer camp counselor with children- entertaining them with my stories, organizing games and activities to amuse them, and leading them on all kinds of adventures. As a tour guide I am still able to share my knowledge and energy with sometimes a slightly older audience, but the reactions are still the same- wonder and amazement! That is what makes this job so satisfying.
Come to Rome where I'll treat you as my personal guest, sharing the hidden secrets of this amazing city!
---
My favorite Italian Gestures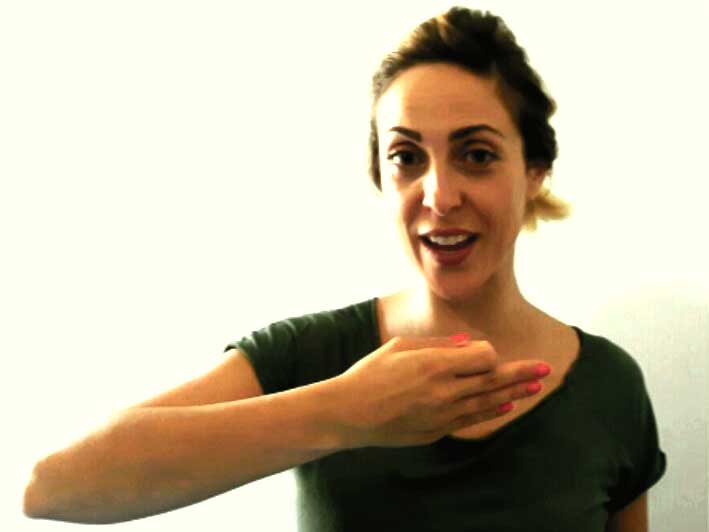 One of my most used gestures! Whenever things go just the way you want them, you can use this gesture to express your satisfaction.
The thumb and index finger form a ring, with the other three fingers fanned out. The hand is then moved slowly across the chest as though gently dancing, accompanied by a facial expression portraying great satisfaction.
Hopefully, at the end of your tour with me, you can use this gesture when I ask, "How was your tour?"