Mamma Mia! / Mamma Mia!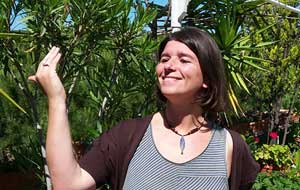 This is definetly my favourite gesture, to share enthusiam about something you've experienced. This gesture is used by Italian people for something so faboulus that is difficult to describe! Special! Super!

With your arm up, you bring your fingers together in a cup shape hand and move your arm in a circle, almost like you are lassoing cattle. Generally it's for amazing places to see, beautiful people, and the best food that must be tried- of course, we are crazy for food!

So for example:
How was dinner? You can't imagine how good it was! Mamma mia!
So if you appreciate your food, try to make this gesture in a restaurant, the chef will be more than happy!