What do you want? / Ma cosa vuoi?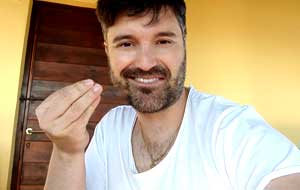 This is definitely the gesture I like the most!

It is part of our tradition and it is always a lot of fun doing it or seeing other people using it. Sometimes I use it without even realising it. My friends abroad often portray Italian stereotypes with this gesture and that makes me always proud of being Italian.

The fingertips are brought together upright and the hand is waved in a swinging movement up and down. It is generally used to ask "what the hell are you saying?" or "what the heck do you want?", but it can really be used during any animated conversation. Italians often use it even when they're on the phone or talking to themselves. Try it once and I promise you will not be able to live without it!

Don't believe me? Check this out!.