Etruscan Highlights of Tarquinia with Private Driver Service
The Monterozzi Necropolis
Category:
Just Outside Rome
Visit the Etruscan archeological site in Tarquinia accompanied by an expert guide who will show you an incredible number of ancient, pre-Roman treasures.
Tarquinia (in Etruscan: Tárchuna), lies four miles inland from the Tyrrhenian Sea, just north of Civitavecchia. The town grew out of the ancient Tárchuna (2 miles northeast), which was one of the principal cities in the Etruscan confederation against Rome. Conquered by Rome in 311 BC, Tárchuna became a Roman colony. It declined during the late Roman Empire, and was abandoned after the Lombard (6th c. AD) and Saracen (8th c. AD) invasions.
The tombs of the Necropolis of Tarquinia are carved in the rock and accessible only via sloping or stepped corridors. Most of them were made for a single couple and each constitutes a single burial chamber. Explore these ancient constructions, as well as apartments and the famous painted tombs, dating from the 7th c. BC. Adorned with scenes of human life that include hunters, fishermen, musicians, dancers, jugglers and athletes, the painted tombs illustrate the wealth and power of the occupants for whom they were built.
For instance, the 4th c. AD 'Tomb of the Lionesses' consists of a small chamber with gabled roof. The painting depicts flying birds and dolphins and scenes from the life of the Etruscan aristocracy, and is just a taste of what you will experience on this tour.

Summary
Approximately 4 hours
Kid-friendly tour
Not recommended for wheelchairs
Private Tour Only
Suggested starting time


9:30AM

Not available on Monday.
Included

Private driver service from your Hotel/accommodation in Rome | Admission Tickets | Blue Badge Qualified Guide | Meet&Greet your Guide at your Hotel/Accommodation | Private Tour

Not Included

Meals
Standard itinerary
| | |
| --- | --- |
| Rome | Necropoli di Tarquinia |
Enhance your Experience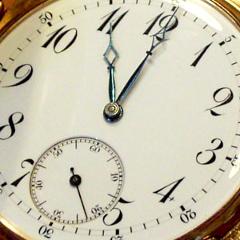 Extra Hour
US$70
Give yourself the freedom to take it easy- add an extra hour to your tour. With a private guide, you set the pace! If you prefer to spend some extra time to learn more, see more, take more photos, or if you have a large group, adding an extra hour ensures a leisurely tour without rushing to fit everything you want to see into the normal 3 hours.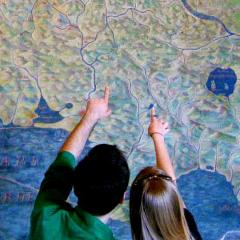 Kid-friendly
US$0
Request a Kid-friendly Tour Guide at no extra cost.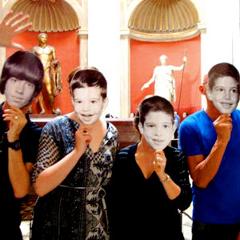 Smile and Tour
US$0
Request for a funny and entertaining Tour Guide. Your laughs come at no extra cost.
 — Our Recommend Tour Extensions
Additional Information
Our complete Terms and Conditions can be found by following this link: https://www.eyesofrome.com/terms-and-conditions

PAYMENTS

Eyes of Rome® prices are in US Dollars - $. If you prefer to be billed in another currency (including EUR/GBP/CAD/AUS) please get in touch with our office by emailing info@eyesofrome.com.

Eyes of Rome® bookings require full or partial payments in advance depending on the selected services. Payment can be made online through our website, by phone, by invoice or via email. We accept PayPal, Bank Transfers and all major Credit Cards (Visa, MasterCard, American Express). In the event of any remaining balance at the end of your tour, payment can be made cash in Euros (EUR - €) to your guide or charged to your Credit Card in Dollars (USD - $).

You can choose between two payment options at the time of your reservation:

1. PAY A DEPOSIT

A down payment is only available for selected services purchased with Credit Card at least 3 days before the tour date. If you prefer to pay a deposit, then your remaining balance can be paid on the day of your tour. You can decide between a Cash payment (Euros only) or Credit Card payment (US Dollars):

(i) Cash payment. Eyes of Rome® will calculate the remaining amount in Euros as per Google Currency Converter - https://www.google.com/finance/converter. We require a 24-hours' notice for this option. The amount can be paid directly to your guide/driver at the end of your tour.

(ii) Credit Card payment. The remaining balance will be charged on the same Credit Card provided during your booking in US Dollars on the day of your tour.

2. PAY FULL AMOUNT

If you prefer to pay the entire amount at the time of your booking, you will be charged the amount in US Dollars right away. Tours purchased with less than 72-hours' notice, or selected tours that require special openings can only be reserved by paying in full.

REFUNDS & CANCELLATION

Eyes of Rome® charges no Cancellation Fee for most tours cancelled with more than 24 hours' notice.

We operate a Full Refund Policy of the amount paid during the booking for cancellations made with 24-hours' minimum notice. However, for selected tours that require advance booking of tickets, Eyes of Rome® reserves the right to keep the amount spent on tickets and reservations purchased in advance on your behalf. Nevertheless we assure you that we will make every effort to resell tickets and reservations purchased on your behalf in order to avoid you having to pay for them- our main priority is to ensure your satisfaction.

For client No-shows or tours cancelled with less than 24-hours' notice, we reserve the right to charge the full price of the package.

In order to provide the highest level of service with our top guides and guaranteed tour schedules, amendments or changes require 24-hours' minimum notice. Eyes of Rome® will make every effort to accommodate your request whenever possible, with no Cancellation Fee. In the event that tickets have been already purchased in your name and can not be moved to a different date or time, please be aware that we might need to purchase new admission tickets for you and the new cost will be added to your bill. Depending on the circumstances we will make every effort to find the most economic solution for you.
Please feel free to contact us if you have any questions about your Eyes of Rome booking. 

Info about your Etruscan Highlights of Tarquinia Tour:

Private Tour: This is a private tour – your party only.
Tour Time: Approximately 4 hours, transfers from and to Rome are included. Adding optional sites will extend your tour time.
Tour Start Time: 9:30AM 
Tickets: Admission tickets for each participant are included in the total price. We will provide your fast line tickets access to the sites.
Children Tour for Free: Children aged 17 and under tour free with paying parents. However reduced tickets are required for children aged between 6 and 17. Kids between 0 and 5 do not require a ticket.
Design Your Own Experience: Sites visited are based on the pace of our average client. If you prefer a more leisurely pace, you can opt to see fewer sites. With a private guide, your tour is catered to your interests and activity level.
Mobility Impaired: Our tours involve a fair amount of walking. Please contact us if you are interested in modifying any of the tours for those who have trouble walking.
Guide Requests: Eyes of Rome will make every effort to schedule the guide you have requested, however, sometimes it is not possible due to schedule conflicts or time off. We appreciate your understanding in this matter.