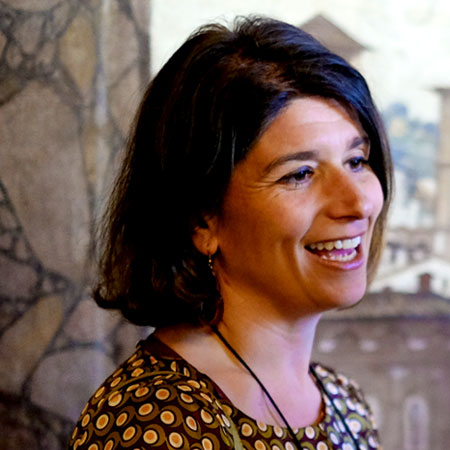 Born in:

Rome

Nationality:

Italian

My Studies:

Art History, Education

Languages I speak:

Italian, English, Spanish

My Tours are:

Fun! My experience in education allows me to easily adapt my tours to a variety of ages, interests, and styles. My love of Rome is what always shines through in my tours, and I find that a few laughs along help my guests to actually enjoy their time. I hope to see you in Rome soon!
Gallery
If I was a phrase I would be:
"You use a glass mirror to see your face; you use works of art to see your soul."
For your Italian holiday I recommend you read:
The Sistine Secrets: Michelangelo's Forbidden Messages in the Heart of the Vatican
Benjemin Blech, Roy Doliner
The Reach of Rome: A Journey Through the Lands of the Ancient Empire, Following a Coin
Alberto Angela
Gladiators. Public entertainment in the Colosseum
Fik Meijer
I recommend you try:
About me:
Ciao! My name is Sara, I'm a Roman tour guide and enthusiast of my city and my job! I still remember when I was a child and my grandfather took me to the Colosseum for the fist time. I couldn't know (it was almost 30 years ago) how many times I would see that incredible amphitheater! The only thing that I think I immediately understood was my passion for the Arts. In the end I got my degree in Art History, and I started working in a Museum until I got my license to work as a tour guide! It's so beautiful when one's passions and career come together! That's why I'm never too tired to explore the beauty of Rome, sharing my special love for the city with its visitors!  I also work at a local high school as an Art History teacher and Support teacher. I feel super lucky because actually I love both my jobs.
Being a tourguide is...
...the best way to honor my city and my country! I have a very friendly approach with my guests and I love to see their interest and curiosity for Rome, Italy and the Italian people! During my tours I always give information about the places we see, of course, but also our traditions, the Italian way of life, our gestures and ironic jokes, and of course our amazing treasures of food and wine! Visiting Rome is not just a visit to a European city, but a trip trough time- it's important to explore past and present! So after the Vatican we often end up at my favorite winery! 
I love questions and I really want to give to my guests the keys to understanding each work of art, through a storytelling approach, and an interactive system of comparisons. I always use an iPad during my tours, especially tours with kids, as visuals are very important to help young and older visitors figure out what we are looking at!
My favorite Italian Gestures
Mamma Mia! / Mamma Mia!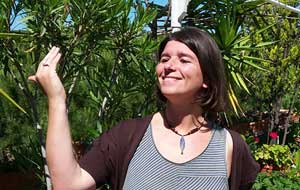 This is definetly my favourite gesture, to share enthusiam about something you've experienced. This gesture is used by Italian people for something so faboulus that is difficult to describe! Special! Super!

With your arm up, you bring your fingers together in a cup shape hand and move your arm in a circle, almost like you are lassoing cattle. Generally it's for amazing places to see, beautiful people, and the best food that must be tried- of course, we are crazy for food!

So for example:
How was dinner? You can't imagine how good it was! Mamma mia! 
So if you appreciate your food, try to make this gesture in a restaurant, the chef will be more than happy!
Help Center Activity:
Hello Rebecca Thanks for your enquiry. The Vatican Museums sends most guest on a fixed, one-way path, towards the Sistine Chapel. Seeing as you want to skip the Sistine Chapel and the Basilica, after a visit of the Egyptian and Etruscan sections of the Museums (which you may have missed your first time) you can feel free explore the Pinacoteca...
Hi dear Emily, thank you so much for your review :D I am very glad to have had the chance to meet you and your family. I am writing this message from your favourite spot in Rome, the Pantheon! I wish you were here. I see you again soon! 
Dear Michelle!Thank you so much for your comments and above all, for the time we spent together!I have been so happy to tour Rome with your mother and you, I enjoyied each single minute!You are such a lovely family and I was so glad to be part of your roman experience.I'm looking forward to meet the rest of your family, I already have a couple of...