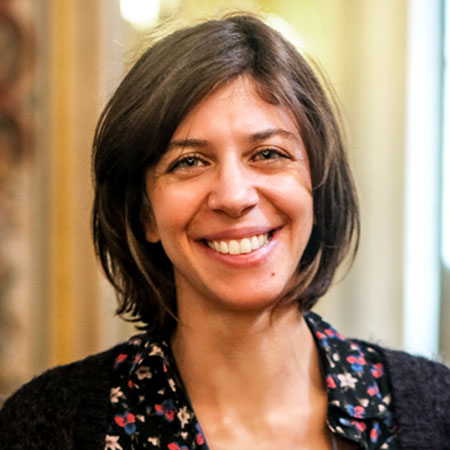 Born in:

Rome

Nationality:

Italian

My Studies:

Classical Archaeology

Languages I speak:

English, Spanish, Italian

My Tours are:

Fun, sensitive to your interests and energy level and ALWAYS tailored to you!
Gallery
If I was a phrase I would be:
"Ever-new waters flow on those who step into the same rivers."
For your Italian holiday I recommend you read:
Memoirs of Hadrian
Marguerite Yourcenar
Roma
Filippo Coarelli
Viaggio nella Cappella Sistina
Alberto Angela
I recommend you try:
About me:
Ciao! I was born in Rome and my passion for its secrets and mysteries has grown since I was a child. To be honest, the adventures in the Indiana Jones movies actually inspired my love for exploring my hometown.
I studied archaeology at Sapienza University and I took part in different archeological excavations around Rome. It was so exciting looking at pieces of history as they came out of the ground, completely covered by centuries of dust and dirt.
Then I became a mother of two wonderful children and I decided that my goal would be to pass on my passion for history to my kids and to everyone who is attracted to the 'Eternal City.'

Being a tourguide is...
...the best job ever! I love it because i am always surrounded by Rome's beauty: its art, majestic ruins and breath-taking panoramas. I always meet people from all over the world- it is a continuous cultural exchange of mutual learning!
I am always pushed to improve my knowledge to give the best tour to my clients and I work hard to adjust my tour based on my guests' necessities and desires. I always try to transmit serenity, professionality and fun, and I am always smiling!
My favorite Italian Gestures
I don't know! / Boh!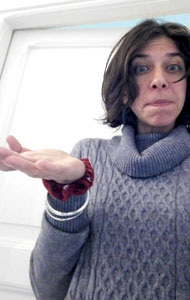 This is a pretty international gesture that us Italians use too- with our own signature sound…'boh!' When you simply don't know, shrug your shoulders, turn your palms up and say 'boh' (rhymes with 'so').
You can also use a couple of phrases here: 'Non lo so' = 'I don't know', or 'Che ne so?' = 'What do I know?' Of course, on your tour with me you can try to get me to say 'boh' but you won't hear it…I know everything about Rome!