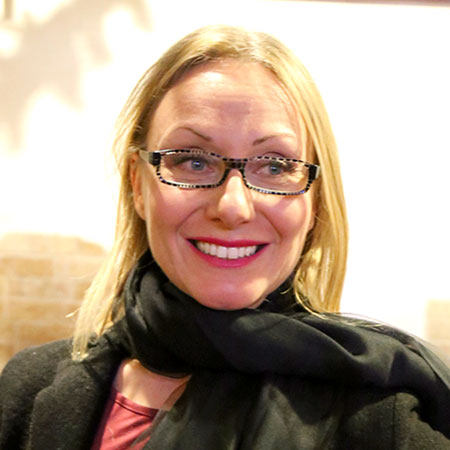 Born in:

Rome

Nationality:

Italian

My Studies:

Art History

Languages I speak:

English, Italian

My Tours are:

Informative, but never boring! If you love the secrets of history and to taste good food, I'm the right guide for you!
Gallery
If I was a phrase I would be:
"I had rather be first in a village than second at Rome."
For your Italian holiday I recommend you read:
The Agony and the Ecstasy
Irving Stone
Panem et Circenses. Sand and Blood
Giorgio Franchetti
A Day in the Life of Ancient Rome
Alberto Angela
I recommend you try:
About me:
Ciao! My name is Angela and I was born and raised in Rome. I first became interested in art when I was very little. My mother would buy childrens' books for me- short novels inspired by some of the most famous paintings in the world. How lucky I was! So, when I attended university, I decided to study art history focusing on the Renaissance. My particular area of study was understanding the meaning behind each painting, sculpture and even architectural work, connecting them to the context of the culture at the time of their creation. I not only describe their shapes and colors but, most of all, offer you understanding by showing their connections to history, literature, philosophy, theology and science.
I carried out and published a scientific research paper, and was admitted to University College London to continue and expand on my research. I lived there for two years and it was an absolutely great experience! After completing my research, I first worked in a museum in Rome as an art educator. I've been leading guided tours for the past 5 years and I feel blessed to work with, on a daily basis, what I've been studying for my entire life, in what we like to call the 'open-air museum' that is Rome.

Being a tourguide is...
...being an ambassador to Italy and Rome. I hope to welcome you soon to this wonderful city, and show you the most beautiful sites and treasures that it offers, while we enjoy its typical Italian atmosphere, great sunny weather and, of course, excellent food and wine!
My favorite Italian Gestures
It's time! / È ora!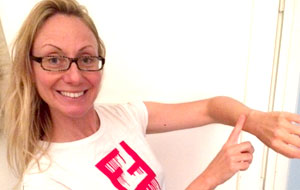 This gesture is very international for good reason- it's extremely useful to let groups of people know it's time for something. On my tours, it may mean it's time to move on to our next exciting adventure, or time for a much needed gelato stop!
To make this gesture, simply point to your wrist with your index finger, or give it a couple of taps depending on the urgency of what you are trying to communicate.
Especially at the Vatican, where entrance times are strictly controlled, time is of the essence. If you see me make this gesture there, stay close to me so we can skip the line and get on with the tour! 'È ora' for the fun to begin! 
Help Center Activity:
Pizza in rome: Choosing "Alta" (Deep Pan) or "Bassa" (Thin Crust)?
December 05, 2016 14:35
Visit Pope Julius II's private apartments, frescoed by Raphael and enjoy masterpieces including Raphael's most famous work, The School of Athens. You'll then descend into the lower level apartments last used by the infamous Pope Alexander VI of the notorious Borgia family. Finally, you'll enjoy modern art including pieces by Van Gogh, Rodin, Dali and many more.