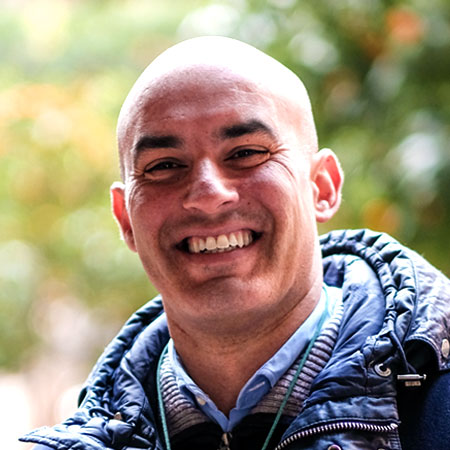 Born in:

Rome

Nationality:

Italian

My Studies:

Archeology, History

Languages I speak:

English, Italian

My Tours are:

Magic, Fun, Easy-going, and of course, Interesting!
Gallery
If I was a phrase I would be:
"Speech is civilization itself. The word, even the most contradictory word, preserves contact—it is silence which isolates."
For your Italian holiday I recommend you read:
Rome and Environs: An Archaeological Guide
Filippo Coarelli
Rome, Profile of a City: 312-1308
Richard Krauthimer
I recommend you try:
About me:
When I was only six years old, I visited an Etruscan cemetery with an Archaeologist guide, and consequently fell in love with both archaeology and history. What a nice surprise it was to discover the fantastic world of the past! When I grew up, I decided that the best gift I could give myself was this: study and discover ancient civilizations. The excavations that I took part in, in the Roman Forum and Pompeii, were simply fascinating! As a result of my work in the field, I was able to expand my knowledge of the Romans, getting closer to my roots- I'm Roman and a proud one at that!

Being a tourguide is...
...magical and surprising! I love this job because I am able to share my passion for Rome with interested guests that want to see, hear and feel the astonishing art and history of Rome, while on an easy and enjoyable tour.
Help Center Activity:
Hi Greg, how are you? Nice to hear you are about to visit our country! I am one if the guides, and I have done many excursions for shore customers. I can definitively say that we will be too tight with the schedule if you want to do both Ostia antica and city centre walking tour of Rome. What I suggest, would be to go to Ostia straight after you...